This is a post I wrote this summer for my family blog where I write about our adventures in backyard farming. I thought it would be fun to share on this blog as well.
Calendula salve has become one of my favorite things to keep in my medicine cabinet these days. I have used it to treat anything from bug bites to diaper rash. It is a very versatile salve when it come to skin issues.
When you add lavender and tea tree oil to the salve it makes it even better. It becomes an excellent, natural replacement for antibiotic ointments.
You can make this with or without the essential oils.
The recipe I used comes from the
Nerdy Farmwife.
Her website is one of my favorites for finding natural alternatives to conventional first aid. She also has tons of fun recipes for soap and beauty care recipes.
Calendula Salve
To make the infused calendula oil you can do one of 2 things.
The first takes a bit longer and will need to be started several weeks before you are ready to make your salve. For this method you take a mason jar and fill it half way with dried calendula petals. Then you pour olive oil over the petals to fill the rest of the jar. Place a lid on the jar and put it in a cool, dark cabinet and let it sit for several weeks until the calendula has had time to infuse into the oil.
You could use any oil you have around to infuse the petals in if you don't have olive oil. My other favorite it sweet almond oil.
The second method is much quicker if you are in a hurry. Prepare the petals and oil the same way you would for the first method except this time you are going to place the jar into a small pot with about an inch of water on the bottom to create a double boiler.
Allow the oil to warm in the pot for several hours. Make sure the water does not get too hot. You want it to warm the oil, not boil it.
Once the jar has warmed for 2-3 hours it is ready to use or you can place it in a dark cabinet to set longer and become even stronger.
To make the salve place 3.5 oz of infused oil and .5 oz beeswax pastilles in a small pot and warm them just until they melt. DO NOT boil.
Once everything is melted it should look like this.
The next step is to let the oil cool some. Once it is slightly cooled you can add your essential oils if you like. If you don't have any the salve will still be helpful for soothing irritated skin.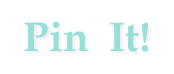 After you have added your essential oils pour everything into a small container or two. I prefer the ones in the picture above. They hold about 4 ounces and are the perfect size to be able to get your fingers into. They can be found at
The Specialty Bottle Company
or
Mountain Rose Herb
. A small mason jar will work as well.
That's all there is to it. Once you have infused calendula oil the process of making this salve is only
about 10 minutes less cooling time.
Make sure to check out the Nerdy Farm wife for
free printable labels
for this project.
Disclaimer: I am not a Doctor and do not claim to be one. I post these recipes in hopes that you will find them helpful. If you use this recipe please use caution and discontinue use if irritation occurs. Some links in this post are affiliate links which means I earn a small percentage of the sales from them. This does not cost you anything, but helps me to continue with this website.
This post contains affiliate links